Sinus lift surgery is a procedure which is performed to raise the sinus floor to place bone grafting for dental implants. This type of procedure is performed in the upper jaw surrounding the nose and around the cheek bones. When a molar or premolar is extracted or lost, the floor of the sinus expands which decreases the thickness of the bone. This area is commonly known to have insufficient bone quantity due to the close proximity to the sinus. To make room for the new bone graft, the sinus membrane has to be moved upward/lifted into place.
---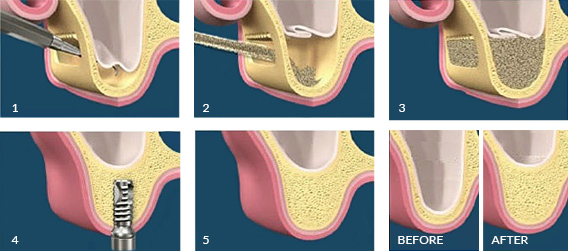 Patients who have the following may be good candidates for sinus lift
Lost one or more than one tooth in the upper posterior part of the jaw.
Lost a significant amount of bone in the upper posterior part of the jaw.
If you are missing most of the upper posterior teeth and need a strong sinus floor for multiple implants.
Missing teeth due to genetics or a birth defect.
---
Need a friendly, honest and experienced sinus lift in carina? Contact dentist in carina to book an appointment to avail an offer.
If you would like to book in to have a discussion with our dentist, please contact us to schedule an appointment on (07) 33982255 or fill out your details to contact us.