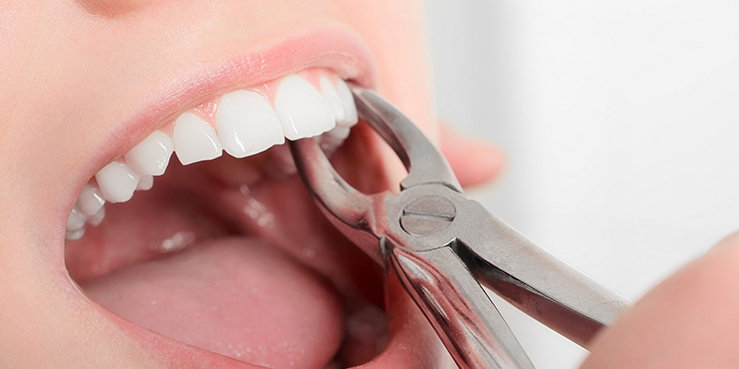 During the course of our lifetime, our teeth often experience trauma in varying degrees. Although a tooth extraction is not the most pleasant thing to experience – often it's necessary, if you're experiencing chronic pain, have an infection or serious tooth decay.
Most common reasons for teeth extraction include:
Excessive decay
Local infection
Damage and trauma
Advanced periodontal disease
To make room for other teeth
Impacted teeth
*If you have a complex medical history and you're currently taking a number of prescribed medications, it's important that we discuss your oral surgery treatment with your physician before treating you.
---
Post extraction instruction:
After a tooth extraction, you will need to bite on a gauze for at least 30 minutes, to stop bleeding. If the bleeding persists, bite for a further 30 min or alternatively, you can bite on a moist tea bag.
Be careful not to bite on your lip and tongue, as you will be numb due to the anaesthetic and can cause ulcers.
Don't smoke or drink alcohol for 48 hours. This can increase your chances of dry socket.
Avoid vigorous exercise.
Relax for the rest of the day.
If pain is still there, you can take Panadol or Nurofen.
Don't brush around the extraction site for 24 hours.
Don't rinse or spit for first 24 hours.
After 24 hours, rinse mouth with warm salt water 3-4 times a day for 1 week.

Don't eat or drink for at least 3-4 hours after extraction and do not eat any hot food for 24 hours.
Need a friendly, honest and experienced tooth removal / extractions in carina? Contact dentist in carina to book an appointment to avail an offer.
If you would like to book in to have a discussion with our dentist, please contact us to schedule an appointment on (07) 33982255 or fill out your details to contact us.