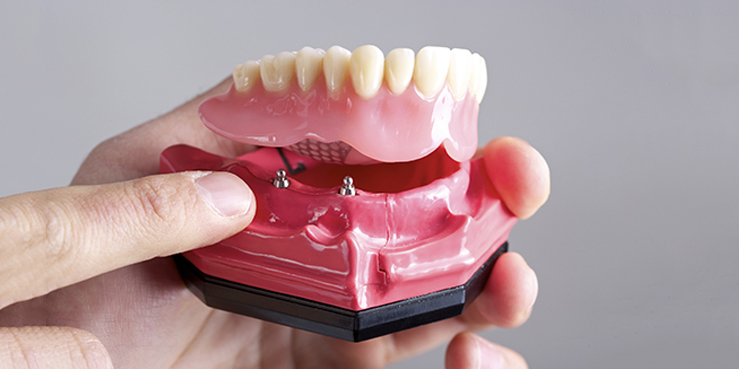 An implant retained denture is a denture that is attached and supported by implants in the upper or lower jaw.  An implant retained denture is used when a patient does not have any teeth but do have enough bone, allowing the dentist to place implants for the dentures to snap into place.
Although many patients have no problem wearing upper dentures, some find it extremely difficult to wear and eat with lower dentures. Several implant-supported replacement options are available if you are missing all of your lower/upper teeth.
Benefits of implant retained dentures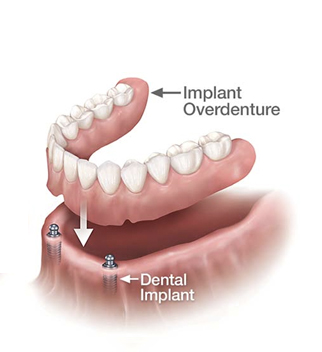 Implant retained dentures heavily reduce sore spots, pressure and pain which is common with removable dentures.
Improved confidence and appearance of mouth
Implants are held in place and are more reliable than traditional dentures.
Implant dentures are far more comfortable. Most people feel like they don't have dentures in.
Wearing implant retained dentures prevents further bone loss and keeps your mouth healthier.
Easy to clean and maintain
Need a friendly, honest and experienced implant retained denture in carina? Contact dentist in carina to book an appointment to avail an offer.
If you would like to book in to have a discussion with our dentist, please contact us to schedule an appointment on (07) 33982255 or fill out your details to contact us.