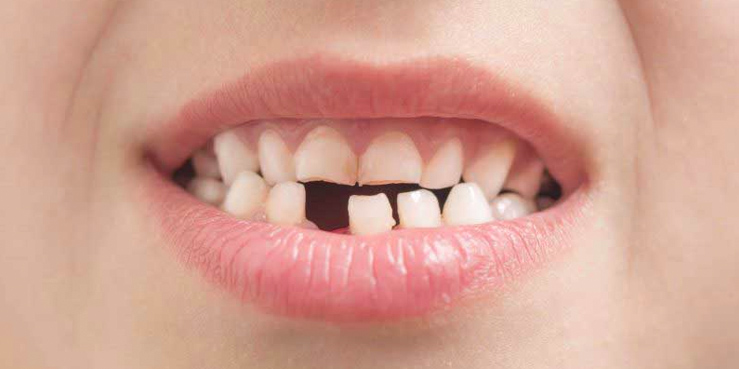 If you have knocked out a tooth, this is a dental emergency.
If an adult tooth is knocked out, please try to put the tooth back into place and come and see us urgently (within an hour!)
If you cannot put it back into the socket, place the tooth into cold milk and call us on 07 33982255 to schedule an emergency appointment with our dentist.
The dentist will numb the affected area and reposition the tooth, then check that it's in the correct position by taking an X-ray before splinting it to the teeth either side. Do not try to put a baby tooth back into place, please bring your child to see us immediately.
If you knock out a tooth you should:
 Find the tooth/piece of tooth
 Hold it by the crown only not the root
 Put it back into position (adult teeth only) and bite on a handkerchief to hold the tooth in place or
 Rinse it in water if you are not home or
 Place the tooth into milk/saliva
You lost your tooth?
If you can't find your tooth, the space can be filled with one of the following:
Need a friendly, honest and experienced lost tooth in carina? Contact dentist in carina to book an appointment to avail an offer.
If you would like to book in to have a discussion with our dentist, please contact us to schedule an appointment on (07) 33982255 or fill out your details to contact us.