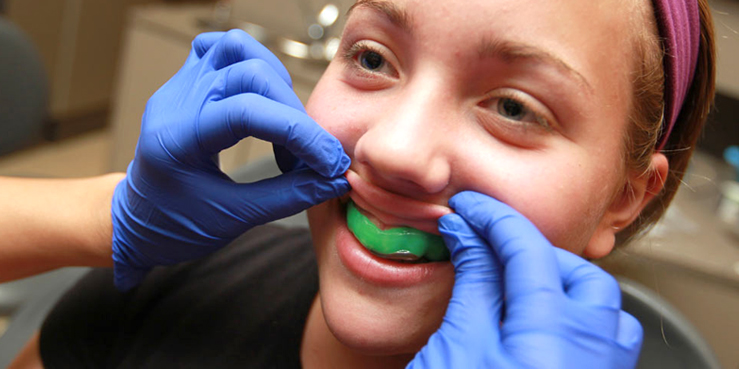 Almost half of all sporting injuries are dental-related.  Trauma to the teeth can cause long term consequences if they are not protected correctly. Custom fitted mouthguards are an essential tool for children and adults who enjoy playing sport. You can save your teeth and gums from damage if you have a professionally fitted mouthguard.
What is a mouthguard?
A mouthguard is a protective apparatus for the mouth that covers the teeth and wraps around the gums to help prevent and reduce injury to the teeth, arches, lips and gums during contact sport.
Why do you need a mouthguard?
To help minimise or prevent sport related oral injuries
To protect the teeth and gums from chips, cracks and impact
To prevent lacerations to the lips and cheeks
To reduce forces and absorb shock
There are 3 different type of mouthguards
Custom made mouthguards done at the dentist
Boil and Bite Self fitting mouthguard
Stock mouthguard (brought over the counter)
Custom Made Mouthguards
Custom made mouthguards offer the highest form of protection for orifacial injuries. They are made and adjusted by the dentist to wrap up around the gums and teeth securely. They fit better and the material is shock absorbing so injuries are far less likely. The likeliness of suffering cuts and punctures of your lips and tongue is highly unlikely also whilst wearing one. They offer supreme comfort and can be customised with different types of colours to choose from.
Boil and Bite Self Fitting Mouthguards
Self fitting mouthguards are made by boiling hot water, placing the mouthguard in the water to soften then placed in the mouth to mould the material. These type of mouthguards do not wrap up and around the gums.  A self fitted mouthguard's protection and comfort level is far less than a custom fitted mouthguard.
Stock mouthguard (over the counter)
Stock mouthguards are not recommended by our dentist. They are ill fitting and are very uncomfortable. They do not provide a high level of shock absorption and can easily move around in the mouth. They likeliness of a dental injury whilst wearing a stock mouthguard is still high.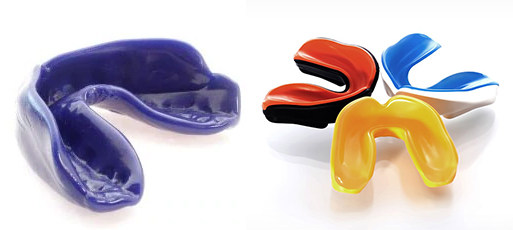 Need a friendly, honest and experienced mouthguard in carina? Contact dentist in carina to book an appointment to avail an offer.
If you would like to book in to have a discussion with our dentist, please contact us to schedule an appointment on (07) 33982255 or fill out your details to contact us.