Infection control is extremely important and taken very seriously here at Care 4 Teeth and our staff are professionally trained and knowledgeable when it comes to sterilisation in a dental environment.
The purpose of infection control is to prevent transmission of communicable diseases (infection, bacteria and viruses) from one patient to another and from patients to staff and vice versa.
Our sterilisation procedure in our clinic allows us to track and monitor all of our reusable instruments systematically. In the unlikely event there is a possibility of risk of infection, we can track whom and when we used each sterilised instrument on, and provide the appropriate proceedings.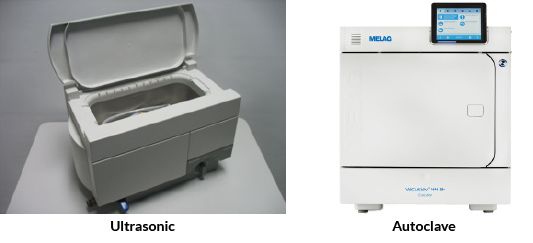 "This requirement arises from AS/NZS 4815 which states batch control numbers should be in place to link the steriliser cycle batch information of a critical item that has been sterilised to the patient." — ADA Guidelines for Infection Control, 3rd Edition
All our reusable instruments are pre-cleaned chair side then cleaned, placed in the ultrasonic and then sterilised in our autoclave machine in accordance with the current Australian Standards AS/NZS4815.
Our sterilisation equipment is TGA approved and regularly tested and calibrated to ensure accurate and reliable measurements. Each cycle is monitored to ensure all parameters are met. All instrument pouches are checked to ensure each pouch is not compromised.
Need a friendly, honest and experienced tooth infection control in carina? Contact dentist in carina to book an appointment to avail an offer.
If you have any questions relating to infection prevention or would like to book in to have a consult with our dentist, please phone (07) 33982255.