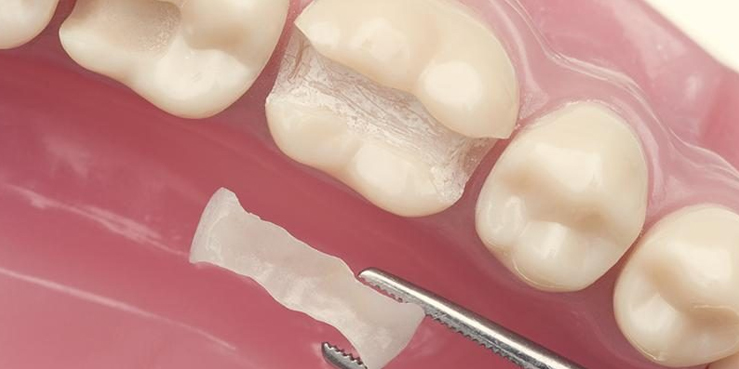 A dental inlay or an Onlay is made from porcelain into a single solid piece of material to protect a tooth. It is designed to fit the specific size of the cavity which is then cemented into place.
Inlays and Onlays are more support than a basic filling.
Inlays and Onlays are designed for use in the back teeth. If the tooth has experienced too much damage to support a composite filling. An Onlay or Inlay is a stronger alternative.
Inlays and Onlays can be made from gold, ceramic or Porcelain.
Inlay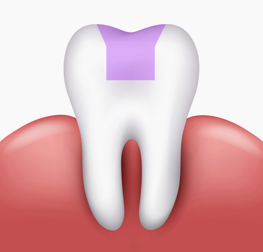 A restoration which has been constructed then cemented into the prepared cavity of the tooth.
Benefits of Dental Inlays
Inlays can be made to match the colour of your tooth, providing a natural look
Inlays strengthen your teeth
Inlays often last longer than a larger tooth filling
Inlays preserve your tooth for a longer period of time
---
Onlay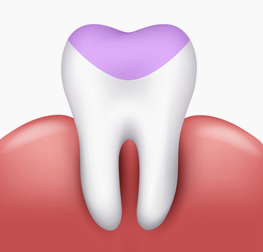 An inlay that covers one or more cusp and adjoining occlusal surface of the tooth.
Benefits of Dental Onlays
Onlays cover an extensive area of your tooth
Onlays can sometimes be a better option than a full dental crown and are cost effective
Onlays can be made to match your tooth colour.
Onlays are made of strong materials and can last for a long time
If you feel you are facing any of these symptoms or would like to have a discussion with our dentist, please contact us to schedule an appointment on (07) 33982255 or