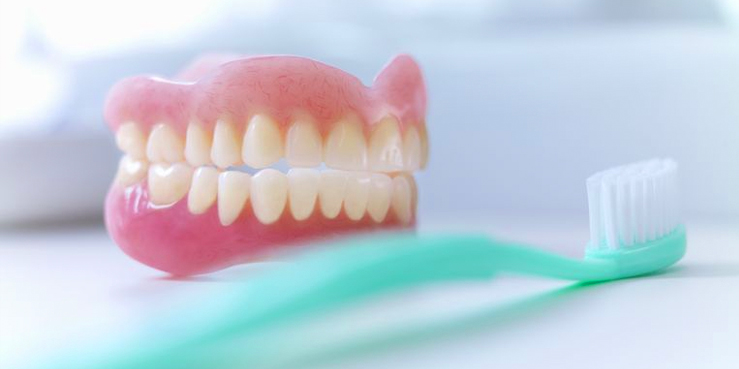 Cleaning your dentures
Just like your natural teeth, dentures can attract plaque, stains and food particles that can cause irritation and bad breath. Maintaining your oral health and cleaning your dentures daily will help keep your mouth clean.
Daily
Handle your dentures with care
If you have a partial denture be very careful not to bend the clasps
Remove dentures before cleaning your mouth and brushing your teeth
Brush your dentures with a soft or super soft toothbrush morning and night
Use soap and cold water or toothpaste then rinse well
Always clean your mouth thoroughly after removing your dentures
Before bed
Rest your gums nightly by leaving your dentures out
Clean your dentures and leave them in cold water and ¼ denture tablet over night
Brush your gums/teeth/tongue thoroughly with a soft or super soft toothbrush
Weekly
Soaking your dentures can be useful to remove stains
Soak your acrylic complete dentures once a week in water and white vinegar (half and half) or a denture tablet for 3-4 hours
Do not soak partial metal dentures in water and vinegar – it may corrode the metal.
Do not use hot or boiling water to clean your dentures
Avoid whitening toothpastes, products containing bleach and abrasive cleaning products
Clean and rinse your dentures before and after soaking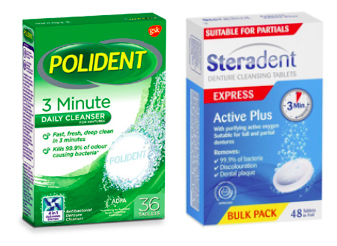 Need a friendly, honest and experienced denture care in carina? Contact dentist in carina to book an appointment to avail an offer.
If you would like to book in to have a discussion with our dentist, please contact us to schedule an appointment on (07) 33982255 or fill out your details to contact us.