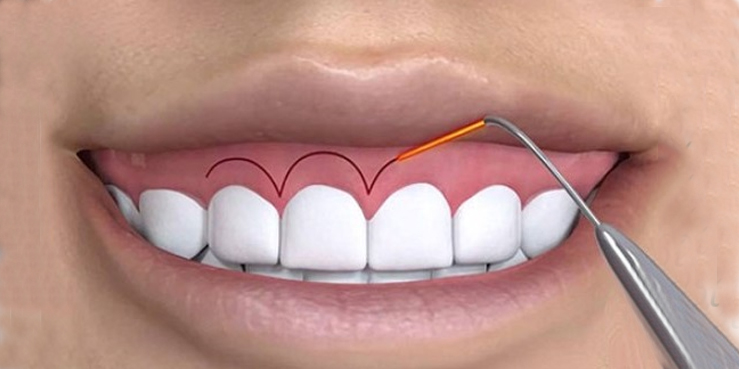 What is Crown Lengthening?
Crown lengthening is a procedure that re-contours gum tissue and even sometimes bone to expose more of the tooths natural surface structure in order to cement a crown.
Why do you need crown lengthening?


---
Aesthetically –
Some people with a 'gummy smile' opt for crown lengthening so that more of the tooths surface is exposed and less of the gums are visible when smiling. The procedure is also performed if your gum line is uneven.
Crown Lengthening provides a aesthetically pleasing smile.
Functionality –
A crown must be able to firmly affix to the tooth. If there is not enough surface space, the crown cannot be cemented and held on its own. A proper fitted crown is more comfortable, easier to clean, and is overall better hygienically.
---
When crown lengthening is performed by our qualified dentist, you can expect your procedure to go smoothly and increase the health and longevity of your teeth.
Need a friendly, honest and experienced crown lengthening in carina? Contact dentist in carina to book an appointment to avail an offer.
If you would like to book in to have a discussion with our dentist, please contact us to schedule an appointment on (07) 33982255 or fill out your details to contact us.